Next week is back to school for most Musqueam students. Here is what you need to know from Musqueam's education department.
September school funding
Elementary and high school cheques are available for pick up at the band office
Post-secondary will remain direct deposit
Musqueam school bus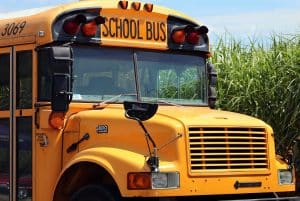 If your child will be riding the Musqueam school bus, please complete a school bus form and return it to April Campbell at [email protected].
This information is necessary to make sure the children on the bus are safe and parents can be contacted in case of emergency.
School tutoring
Parents of Musqueam students requiring tutoring for the 2021 school year can contact Musqueam Education for support.
Back to school: Immaculate Conception School
Immaculate's first day of school is September 7 from 8:30-10:30am; full days for the rest of the week.
There will no longer be staggered drop offs, all students will start 8:30am and be dismissed at 3:00pm; except Wednesday when students have early dismissal and will be dismissed at 2:00pm.
Back to school: Southlands Elementary School
Southlands' first day of school is September 8 from 9-10am; full days for the rest of the week.
All VSB elementary schools, including Southlands, will have afternoon dismissal at 3:05pm this year to allow students a longer morning recess.
Scholarships and bursaries
UBC Musqueam Scholarship
Musqueam First Nation students at the University of British Columbia can apply to the UBC Musqueam Scholarship. This award was created to acknowledge the strong relationship between UBC and Musqueam.
Eligible Musqueam students must be studying at the University of British Columbia in their undergraduate, post baccalaureate, or graduate studies.
The award is valued up to $5,500 annually and renewable for up to 4 years.
Recipients will have demonstrated academic and leadership achievements and be selected on their ability to demonstrate their openness to continuing to learn who they are, where they come from, and their responsibility in enriching and carrying knowledge forward in their community and the world.
Application deadline: September 20, 2021 (11:59 PM PT).
For more information about the award or to apply, please email [email protected]
ḴEL,ḴELOŦEN ȻE S,ISTEW̱ Education Fund
ḴEL,ḴELOŦEN ȻE S,ISTEW̱ Education Fund is inviting all Indigenous, First Nations, Inuit and Métis students pursuing careers in architecture and engineering to apply.
Award: $5,000.
Application deadline: September 31, 2021
2021 graduates
If you were included in the 2021 Musqueam Graduation Celebration and haven't yet picked up your gift, please contact the department to make arrangements.
High school graduates of 2021: you may be eligible for a Musqueam Education Award! Apply by sending a copy of your Dogwood Certificate and final BC of Ministry of Education transcripts to the education department.
Contact Faye or April at the education department for more information.