Notice from MIB's Education Department
Important information for Musqueam students and parents regarding new high school awards, a UBC scholarship for Musqueam students, and information on the school bus operation in September.
September school cheques
Elementary and high school cheques are mailed this week (week of August 24th). Post-secondary, mail-outs and pick up, will be sent via direct deposit at the end of August.
Musqueam school bus during COVID-19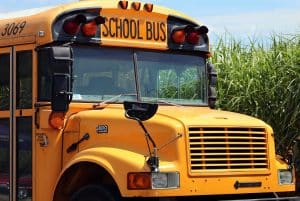 Due to COVID-19 restrictions, the Musqueam school bus will be operating differently. We need definite numbers of students who will be riding the bus in order to plan and ensure the safety of your children and our staff.
Elementary
If your child will be riding the school bus, please fill out a MIB School Bus Form and return it to the education department. Please submit via email to Debbie Point at [email protected]
High School
If your child will be attending high school and will require a monthly bus fare cheque, please contact the education department to ensure that they are on the list.
Education Awards
Awards are now available for Musqueam high school students!
Grade 12 graduates
If you graduated this past June, please submit your Dogwood Diploma and BC Ministry of Education transcripts to the MIB Education Department to receive your award.
Grade 8 – 11 students
The top academic student in each grade will receive an award. Please submit your final report card to the MIB Education Department.
Musqueam UBC Student Scholarship

Musqueam students attending the University of British Columbia (UBC) are encouraged to apply to the Musqueam First Nation Scholarship. This award was created to acknowledge the strong relationship between Musqueam and UBC. It is a community-based scholarship for undergraduate, post baccalaureate (including medicine, dentistry, law, education, pharmacy, nursing, mid-wifery, and social work), and graduate students.
The award is valued up to $5,500 annually and renewable for up to 4 years.
Recipients will have demonstrated academic and leadership achievements including, but not limited to, engagement in the arts, athletics, school, and/or their community. Recipients will be selected on their ability to demonstrate their openness to continuing to learn who they are, where they come from, and their responsibility in enriching and carrying knowledge forward in their community and the world.
Deadline: September 16th, 2020 at midnight
For more information about the award or to apply, please email [email protected]
Education Department Contacts
Phone: 604-263-3261
Faye Mitchell, Manager
[email protected]
Lucetta George-Grant, Learning Facilitator
[email protected]
Debbie Point, Education Assistant
[email protected]
Cary Campbell, School Bus Driver
Dona Grant, School Bus Supervisor Ph. # 604 – 263 – 3261
Fax # 604 – 263– 4212