Musqueam's education department seeks to maximize the personal academic success of Musqueam members and promote inclusive personal development in education. We strive to make a positive difference in the lives of our students, and use Musqueam culture in programming wherever possible.
The department is committed to supporting, teaching and caring for a diverse group of children, who in turn will learn, reflect and care for themselves and others as they prepare for their futures.
What Musqueam Education can help you with
As a department, Musqueam Education is responsible for administering elementary, high school, and post-secondary education for Musqueam students living on reserve or away from home.
Assisting with school placements
Arranging tuition for elementary, high school, post-secondary education
Liaising between elementary, secondary, and post-secondary institutions
Liaising with the Vancouver School Board, First Nations Education Steering Committee and other organizations
Administration
Meeting and advising students, cheque processing, daily administrative tasks
Liaising with First Nations support workers
Providing support to students and parents and liaising between schools and parents
Homework Club
Tutors for elementary and high school
Address the learning needs of each unique individual
Inspire participation in our youths' education
Latest updates from Musqueam Education
Updated June 28, 2022
2022 High School Graduates
Grade 12 Musqueam members are eligible to receive support for graduation costs, including dinner tick- ets, outfits, and photos. Please contact the education department for more information.
Any grade 12 Musqueam 2022 graduates interested in or planning on going to post-secondary should contact the education department if they haven't already.
Musqueam school bus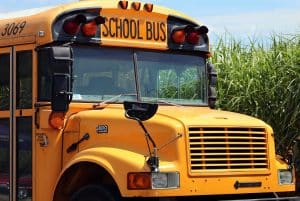 If your child is sick or experiencing COVID-19 symptoms, please do not send them to school or to ride the school bus.
Children are still required to wear a mask at all times on the bus and expected to maintain physical distance from other students.
For safety, please wait with young children at the bus stop until they get on the bus.
School tutoring
Parents of Musqueam students requiring tutoring for the school year can contact Musqueam Education for support.
Scholarships and bursaries
Musqueam students at the University of British Columbia can apply to the UBC Musqueam Scholarship. This award was created to acknowledge the strong relationship between UBC and Musqueam.
Eligible Musqueam students must be studying at the University of British Columbia in their undergraduate, post baccalaureate, or graduate studies.
The award is valued up to $5,500 annually and renewable for up to 4 years.
Recipients will have demonstrated academic and leadership achievements and be selected on their ability to demonstrate their openness to continuing to learn who they are, where they come from, and their responsibility in enriching and carrying knowledge forward in their community and the world.
Applications open on July 15, 2022.
Deadline to apply is September 21, 2022 (11:50pm)
The application includes a 500-700 word personal statement and two references.
For more information email [email protected] or visit the Musqueam scholarship webpage.